PASHA: QUEEN OF THE ICE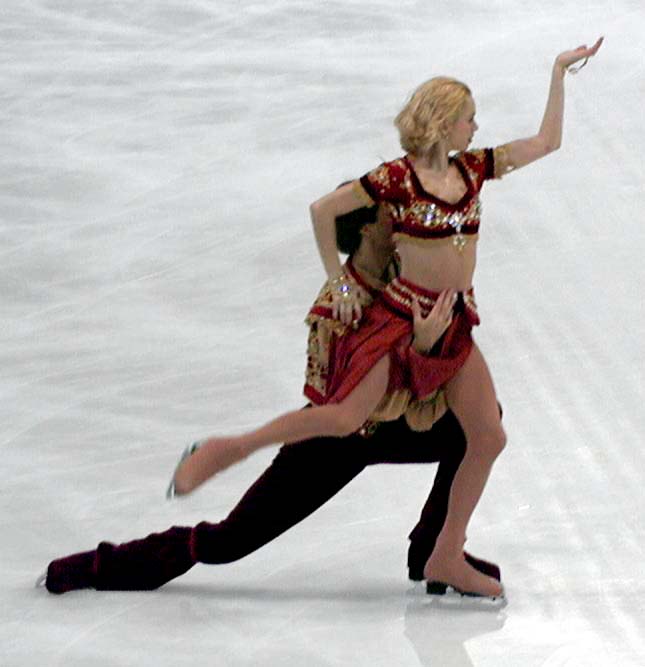 Picture copyrighted KATJA RUPP.

Welcome to my page for PASHA GRISHUK most important icedancer in history. She win OLYMPIC GOLD MEDAL two times WORLD CHAMPIONSHIP four times and EUROPEAN CHAMPIONSHIP three times.
Old partner of Pasha (in picture) is EVGENY PLATOV. Pasha is only right partner for him but MAYA USOVA interefere. She convince Platov that Pasha is adulterer. It is not true. Usova's marriage to Zhulin is long over. They live in seperete appartments in 1991. Pasha loves Usova and everyone but Usova hates Pasha. But do not beleve her. She is 15 times in depression. She say so in Russian Sport Paper. But do not hate Usova. Pray for her.
Pasha skate with ALEXANDER ZHULIN in 1998. They skate three weeks only and win most important pro event/ Jefferson Financial. Zhulin develop back problems so they break up.
Now Pasha lives in HOLLYWOOD. She is star ACTRESS in TV show PACIFIC BLUE and she stars in TV movie THE GIRL FROM BEVERLY HILLS. Pasha skate singles to FROZEN in movie. She hope to do triple salchow and win pro Worlds in singles.
I hope you like my page. I do page for MALININA and maybe VOLTSCHKOVA and BUTYRSKAYA soon. Thank you to help translate!
XOXOXOXOXOXOXOXOXOXO
love,DANCER


LINKS:

BIG THANK YOU TO MOYRA FOR GRAPHICS. VISIT HER PAGE.
You are visitor number